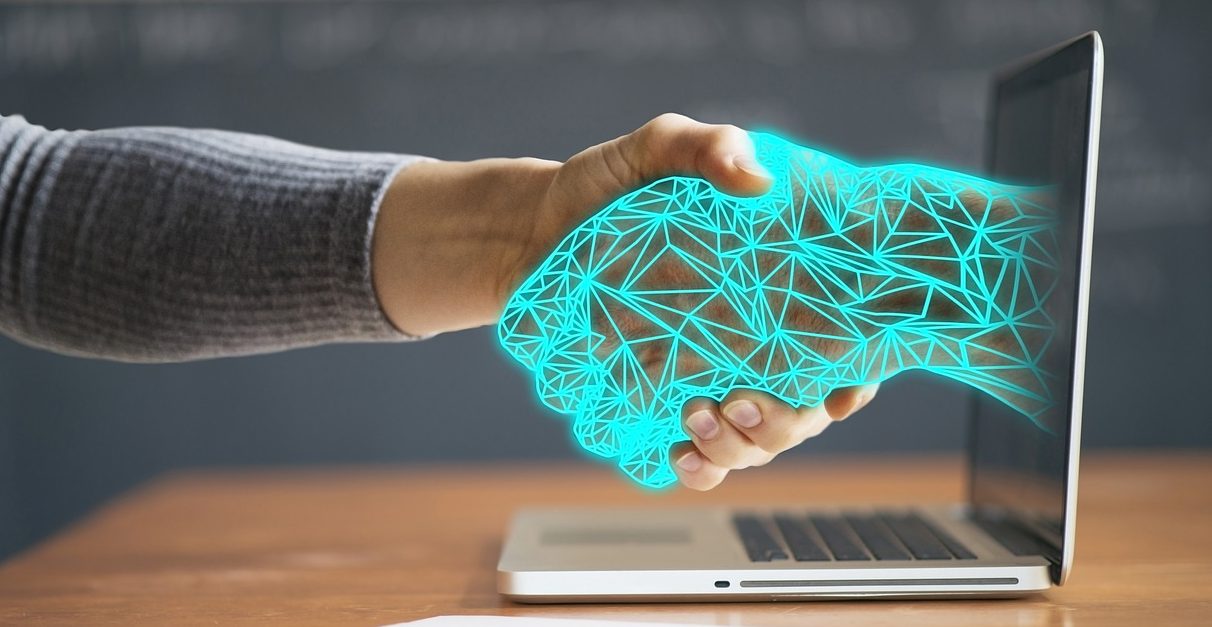 Robert Monahan and Gary Greishaber of Oracle
One of the noticeable recurring themes across all the presentations was the push towards Oracle Cloud Infrastructure and cloud products. This presentation was no different.
It was pointed out that the mobile platform is now VBCS (Visual Builder Cloud Services). There is a learning path for VBCS and orchestrations to create mobile apps. The Mobile Apps Learning Path is available if you are interested in learning how to develop mobile applications using VBCS.
Below are the highlights of what is coming.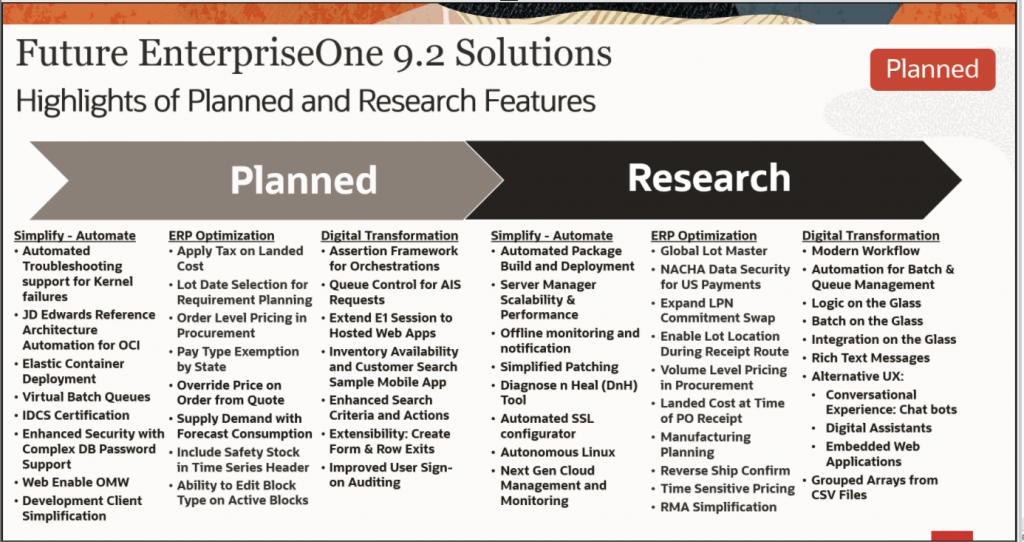 Planned is targeted between now and next 12 months. Research is beyond that, if they come to fruition. Some of these were highlighted in the next presentation:
Automated Troubleshooting support for Kernel failures
Elastic container Deployment
Web Enabled OMW
Development Client Simplification
Oracle plan to release Assertion Framework for Orchestrations. This will enable you to use Orchestrator and Process Recorder to build tests with expected results being defined, so that errors can be flagged along the way. Here is the slide on this:
The talk on this is about 1 hour into the presentation, if you want to hear what is actually said.
Oracle, also, was encouraging people to upgrade to 9.2 if they have not yet done so. To this end, they point us towards this White Paper which provides an overview of features and enhancements included in release JD Edwards EnterpriseOne 9.2 It is intended solely to help you assess the business benefits of upgrading to JD Edwards EnterpriseOne 9.2 and to plan your I.T. projects. This white paper talks about Autoscaling, and auto scaling is also addressed in another white paper here.
Of course, the main focus of this presentation (and a main theme throughout) is Orchestrator and UX One Frameworks. Also, mobility and chatbots is a strong focus.
The prototype mentioned above is available to view here. They trained the oracle digital platform to handle purchase orders.
We should point out here, that Ndevr can help you with all of these aspects of JD Edwards 9.2, from upgrades to UX, to cloud migration, to OCI (and other options).
Get in touch with Andrew or Tom if you wish to discuss any aspect in more detail.