JD Edwards Support, Training & Managed Services
Ndevr's JD Edwards Support and consulting team are highly experienced in all functional and technical aspects of JD Edwards. We can design and deliver a support, training, or managed services solution that suits your business needs.
We directly employ the largest and most respected team of Oracle JD Edwards Consulting specialists in Australia. Lead by Maureen Gunn, a member of the original JD Edwards development team, our Australian consultants can be available as your front line technical and application support.
We Support All Versions of JD Edwards and JD Edwards World
While we strongly recommend upgrading to JD Edwards 9.2, our comprehensive support, development and integration services will continue to enable organisations to continue using older versions of JD Edwards ERP while simultaneously implementing the digital transformation of their operations.
Ndevr has been implementing, upgrading and supporting JD Edwards since 1998, before it was acquired by PeopleSoft. Our people are widely regarded as the most experienced and skilled JD Edwards team of consultants in the APAC region. In most cases our people have been working with the technology for more than 20 years.
Why You Should Choose Ndevr For All Your JD Edwards Needs
Ndevr is the only Oracle partner in the APAC region to receive a direct reference from Oracle for software skills and services delivered. Ndevr is also the only partner in the world to develop and sell both a JD Edwards and Oracle E-business Suite Application product direct to Oracle.
As a systems integrator, Ndevr has delivered some outstanding and unique solutions for customers, including the Ndevr Integration Suite (NIS). While the Ndevr Integration Suite is still in use by customers on older versions of JD Edwards today, we now embrace new technologies, such as the Orchestrator, and Oracle Integration Cloud for easier and more efficient integration.
Ndevr's team go the extra mile for customers and have the strongest referenceable JD Edwards client base in Australia.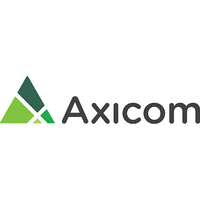 "All the Ndevr staff have proven themselves to be absolute masters of their craft."