Australian JD Edwards Support, CNC, Training & Managed Services
Ndevr's Australian JD Edwards Support and Consulting team are widely regards as the most experienced and trusted Oracle JD Edwards experts delivering all aspects of technical, CNC and functional consulting, as well as JD Edwards upgrades, training and Code Currency Managed Services.
Our tailored JDE training and support approach is designed to deliver you and your team greater insight and understanding of your systems, reducing your reliance on us while improving the core capabilities of your team.
We directly employ the largest and most respected team of Oracle JD Edwards Consulting specialists in Australia. Led by Maureen Gunn, a member of the original Denver JDE development team, our implementation, development and upgrade consultants are available as your front-line technical and application support team.
Support for JD Edwards XE to Release 22 & World
While we strongly recommend upgrading to version 9.2 (Release 22), most members of our team have more than 20 years of experience with the software and are fully skilled in all versions, from XE to Release 22.
For organisations who need to continue using older versions, Ndevr can help you with support, training, integration and development so that you can continue with the digital transformation of your operations.
Since 1998, our consultants have been implementing, upgrading and supporting this software, Our people are widely regarded as the most experienced and skilled team of JD Edwards consultants in the APAC region. In most cases, our people have worked with this technology for more than 20 years and are committed to the success of our customers.
In most cases, our people have worked with this technology for more than 20 years and are committed to the success of our customers.
Why You Should Choose Ndevr for Managing All JDE Versions
Ndevr is the only Oracle partner in the APAC region to receive a direct reference from Oracle for software skills and services delivered. We are also the only partner in the world to develop and sell both a JD Edwards and Oracle E-business Suite Application product direct to Oracle, a product that did not require any code remediation as it was delivered into Oracle's suit of applications.
As a systems integrator, we deliver some technologically advanced, leading edged and unique solutions for customers, including the Ndevr Integration Suite (NIS).
While the NIS is still in use by some of our customers, we now embrace innovative technologies by reaching forward to a connected future using Orchestrator and OIC for more accessible and more efficient integration.
With the strongest referenceable client base in Australia, our team goes the extra mile for our customers by providing excellence in consulting, training and advisory. Ask us how you can access this exceptional level of service.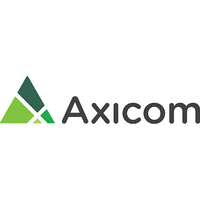 "All the Ndevr staff have proven themselves to be absolute masters of their craft."