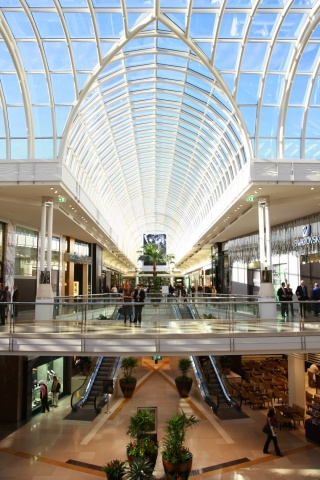 ABOUT COLONIAL FIRST STATE GLOBAL ASSET MANAGEMENT
Colonial First State Global Asset Management (CFSGAM) is a global asset management business with experience across a wide range of asset classes and specialist industry sectors, and is a wholly owned division of the Commonwealth Bank of Australia.
They manage assets across a diverse range of global asset classes, including equities, cash, fixed interest and credit, property and infrastructure, and partner with clients to develop solutions which help them achieve their long-term investment goals. This includes 38 retail shopping centres in locations across Australia.
In Australia and New Zealand we operate under the name of Colonial First State Global Asset Management. Internationally, we are known as First State Investments.    (Now Vicinity Centres)
Business Drivers Behind The Upgrade:
With around $142 Billion under management, and offices across the globe, CFSGAM is well positioned for a period of sustained growth, and needed to upgrade their old JD Edwards XE platform in order to provide the business with a more scalable and flexible platform for that growth.
By upgrading from JD Edwards XE to JD Edwards 9.0, CFSGAM was seeking to reduce operational risk, as well as maintain compliance with their parent company's (the Commonwealth Bank) release standards. The other benefits of upgrading included
More opportunities for process automation
Increased functionality across the different modules being used
Enhanced Disaster Recovery Capabilities
Removing restrictions for a planned SOE upgrade – to Windows 7
Other benefits that strengthened the business case for an upgrade, included the replacement of JetForm with BI publisher, which reduces annual costs associated with maintenance of a third party product, as well as being able to do away with many of the customisations that had been built into XE, but were now standard functionality in 9.0.
WHY NDEVR
The Ndevr – CFSGAM partnership now spans more than ten years, with Ndevr providing full time development and support resources for that period.
Systems Manager for CFSGAM, Ron Mitchell said "Ndevr have not only provided us with a team of highly skilled JD Edwards developers over the term of our relationship with them, but they have also provided continuity." "It was the continuity factor coupled with a strong knowledge of our business that ensured the upgrade project was delivered ahead of schedule and under budget" said Mitchell.
It is estimated that by using Ndevr's resources around 2 – 3 months was shaved from the project, which essentially came down to the strong level of knowledge Ndevr's resources have of the CFSGAM business.
KEY BENEFITS
By upgrading from XE to JD Edwards EnterpriseOne 9.0, CFSGAM have improved the end user experience considerably. Staff now access a consistent Web only interface and experience more of a modern Windows type of functionality.
As a result of the upgrade and retirement of non-Oracle add on's, as well as the increased speed and new user interface, CFSGAM are experiencing increased end user productivity, as well as improved overall business efficiency due to the increased automation of business processes and improved platform stability.
CFSGAM have also achieved key business goals that originally lead to the upgrade, which was to maintain compliance with the Commonwealth Bank's release standards, and they have removed the restrictions for a planned standard operating environment upgrade to Windows 7.
To download a PDF version of this case study please click here.