7 WAYS GOING DIGITAL WILL HELP GROW YOUR BUSINESS
To grow your business, regardless of your industry or business activity, participation in the digital economy is no longer a choice, it's essential to your future competitiveness, growth and viability.
This isn't about pivoting your business to online retail, but about your ability to automate your business processes and integrate things like sensor data into your business systems so that your team can achieve more with their time and respond faster to changes in your business or industry, while carrying less stock and reducing stock wastage.
Small and mid-size businesses across Australia face increasing challenges, the companies that continue to resist digital technology will widen the gap between their industries largest players and themselves, falling further behind competitors and reducing their capacity for resiliency as market challenges arise.
If you're one of those organisations that have put off going fully digital and are rethinking the old school approach to business here's our guide to the ways in which going digital will help your business thrive.
The Ways Effective Digital Strategies Help Your Business Grow
As with anything in business, a strategic, thoughtful approach to grow your business is better. All digital technology is not created equal, so it's essential to look at potential applications with an eye on future technologies and your future growth. Here's what that looks like in the real world:
1 Drive Efficiency, Drive Growth
Technology can be an incredible driver of efficiency. And the more efficient your business, the better placed you are to take on new customers and set yourself up for long-term growth.
Tech can drive this efficiency by streamlining or automating many of the tedious, repetitive administrative tasks that take up staff time. Technology enables you to selectively automate business processes such as invoicing, billing, sourcing crucial data and manually double- checking figures. It also enables you to automatically generate reports, compile sales figures and manage inventory. This means your people can focus on growth-centered work.
2 Automation
This isn't about replacing your people with machines, it's about installing a sensor that sends a signal to your systems (or a person) that a stock item needs replenishing. It's also about automating back office processes that are prone to human error, overly time consuming and complex, or simply shouldn't require human involvement.
Automation improves efficiency and usually improves your employees happiness in the workplace as get time to focus on the jobs they enjoy more often and have time to address the projects and problems that are normally considered too big to tackle. (Learn more about Business Automation)
3 Connect and Collaborate
Connected, collaborative teams are more productive and engaged – that alone is a good reason to use tech to improve business communication. Connected teams keep information flowing around your business, streamlining workflows and unplugging bottlenecks. Issues are resolved faster because everyone has access to the same information at the same time.
4 More Leads, More Business
If you use a business management system, accurate, up-to-the-minute data is a given. With all your customer data at your fingertips, you can reach out to customers easily, answer questions quickly, tailor marketing communication to certain subsets and follow up on leads. Everything you need for engagement is in one place. It makes it easier to retain the customers you have and reach out to new ones.
5 Compliance, Compliance, Compliance
A lot of time is spent on Compliance, in many industries, however it's not something you can compromise on or take short-cuts with. If compliance isn't managed properly it can cost you customers as well as create headaches with regulatory bodies. In a worst-case scenario, non-compliance can result in product recalls, or business closure.
With an effective business management system in place, there's no need to spend hours compiling and cross-checking compliance documents. All the information you need is available in seconds – and your compliance issues minimised.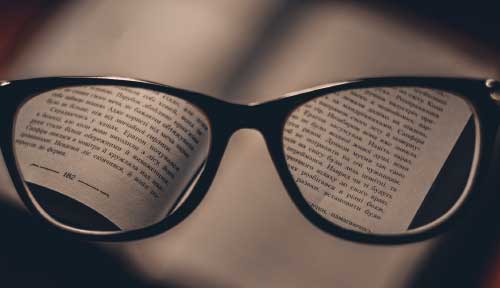 6 Visibility and Insight
The more you know, the better you do. In business, this means visibility is everything. If you can use software to see everything that's happening, check the numbers whenever you need to and create instant reports, you'll be able to make better decisions and flag issues before minor issues become major problems.
7 Minimise Spending
Many businesses resist implementing new technology because of the perceived cost. In reality, choosing to invest in the right software – like a fully-integrated business management system like MYOB Advanced – can reduce spending on technology over time.
This is because a well-designed system can replace a host of other siloed applications – eliminating those costs and boosting your businesses productivity at the same time.
Taking That Strategic Step Towards Digital
Right now the challenges your business is facing are huge, changing customer expectations, fierce competition and the ongoing effects of COVID-19 are just some, but the best way to managing those challenges requires a strategic, tech-centered approach.
If you've put off the transition to true digitization of your business and you're unsure where the best place to start is we can help our experienced team can provide practical, impartial advice around both the systems to get you started and best practice business processes to ensure your operations and procedures are optimised for maximum efficiency and growth.
Talk to us, follow us on YouTube, Twitter or LinkedIn
LEARN ABOUT MYOB ADVANCED, ERP FOR GROWING BUSINESS'S