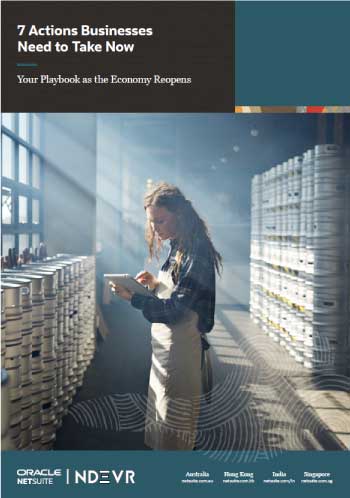 Your Business Playbook from NetSuite, as The Economy Reopens
With the economy opening up again, and businesses trying to rebuild, every business needs to assess its situation and formulate a plan.
From your business model to financial health, to the ongoing sustainment and viability of the old way of doing things versus the new reality.
The impact of health and safety issues to scenario planning and forecasting means that everything has now changed, from the way your employees move around your warehouse to how many customers you can fit in your store.
How will you retain and acquire customers, and how will you package and price your offerings and payment terms?
In this white paper, we provide an action plan in the form of a checklist for each area. This is your playbook for what comes next.