WHAT ARE THE LEADING BUSINESS PRACTICES FOR WHOLESALE DISTRIBUTORS?
The Tricks Giving Your Industry's Leaders A Commercial Advantage
Australian wholesalers and distributors are experiencing more threats to business than ever before, from Amazon setting up operations in Australia, to the massive change in business to consumer delivery models that resulted from the extended Covid19 lockdowns in Victoria. The impact is being felt by every wholesaler, distributor and freight forwarder, as existing personnel and resources are stretched to the limit and consumer wait times for delivery of goods are fluctuating depending upon a goods point of origin or state border closures. It is now essential for you to have total instant information about your inventory, supply chains and logistics, and warehousing, on hand instantly.
WHOLESALE DISTRIBUTION INDUSTRY BEST PRACTICES
The Industrial Internet of Things, From Hype to Adoption
The IoT is transforming the shop floor, as machines and sensors start optimising stock replenishment, power usage, waste management and reducing the costs of running your plant and equipment. The ability for these "things" to not only interact with each other through bluetooth or other means, as well as communicate with enterprise systems is resulting in some major leaps forward in productivity.
This Whitepaper explores 5 ways Manufacturers and Distributors are adopting the industrial internet of things.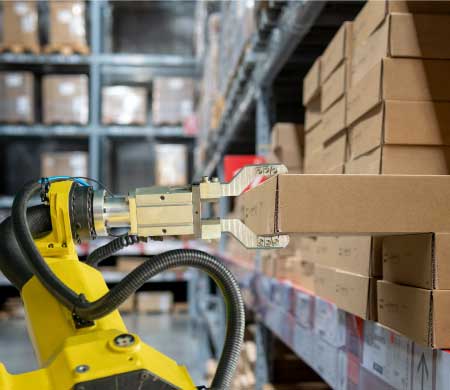 What NetSuite Leading Practices For Wholesale Distributors Looks Like
See NetSuite in action as it appears for an executive in a Wholesale Distribution company.
Alpha Comm Enterprises, take you on a tour of their warehouse and explain how they leverage the capabilities of NetSuite's Warehouse Management System, to get information about their locations and inventory on hand, in real time.
This video is saved within Ndevr's YouTube Channel – NetSuite Playlist, so if you're viewing this page in Safari you may need to navigate to YouTube to watch the video as Safari blocks third party cookies.